Singing Lessons Sydney
Private One-on-One Singing Lessons Eastern Suburbs, Vaucluse, Rose Bay, Double Bay, Bondi, Sydney
9388 7427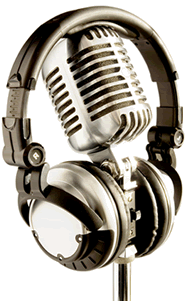 With many years of experience David Jaanz School of Singing, Singing Lessons Sydney help people of all ages from children to adults discover their vocal talent or develop and train their existing voice with One-on-One Private Lessons.
Our professional Singing Teachers offer Private Singing Lessons aimed at helping you achieve your singing goals in a comfortable relaxed atmosphere using proven techniques based on your own abilities.
We believe that anyone who wants to sing can be taught to sing. Some students go on to showbiz fame and fortune while others are content with being able to sing the songs of their choice in private and mixed company. The joy of seeing the satisfaction in our students as they become more competent and confident with their singing is the driving force behind David Jaanz School Singing Lessons Sydney.
Discovering your ability to sing is an uplifting experience. It's like the first time you rode a bicycle or achieved a professional or personal goal which you had strived for. We all have a singing talent but in most cases that talent has to be nurtured and trained. By instilling the correct vocal techniques in our students David Jaanz School of Singing set the foundation for future voice development.
David Jaanz School of Singing, Singing Lessons Sydney provide:
•    One on One Kids Singing Lessons
•    Private Singing Lessons for Teenagers
•    Private Adult Singing Lessons because it's never too late to start
•    Advanced and Professional Coaching
•    Teacher Training
•    Australian Music Examinations Board singing exams (AMEB)
David Jaanz School of Singing also hold regular in-house concerts and perform at local community and charity events. We encourage our students to have fun with their talent and overcome obstacles like stage fright and shyness.
Based in Sydney's Eastern Suburbs our service area includes:
Singing Lessons
Private One-on-One Singing Lessons Eastern Suburbs, Vaucluse, Rose Bay, Double Bay, Bondi, Sydney
For all Enquiries & Bookings contact Marc on  on (0414) 833 984 or (02) 9388 7427.