Flight Attendant & Cabin Crew Courses
Air Hostess Courses | Cabin Crew Course | Flight Attendant | Aviation Training
Including smaller charter operators there are approximately 20 Australian based airlines with Flight Attendant requirements and Cabin Crew Jobs available from time to time.
If you have been looking for Flight Attendant Jobs in Australia you may have noticed that they are in very high demand with an average rate of 161 job applications for each vacancy. The reason for this is that Flight Attendant Jobs are considered by many to be one of the best careers available offering great fringe benefits (free local & overseas travel) as well as good job security and an exciting work environment.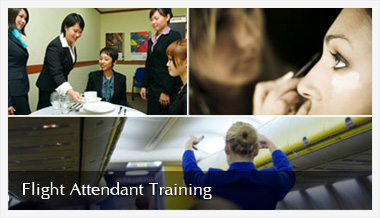 Whilst all the major airlines operate very comprehensive in-house Flight Attendant & Cabin Crew Courses many of the smaller airlines and charter operators don't. They rely on trained or experienced staff to apply for their advertised Flight Attendant Jobs. Even when applying to one of the major carriers the advantage of an OCA Certificate of Flight Attendant / Cabin Crew Training would certainly help your application stand out from the rest.
The OCA Flight Attendant & Cabin Crew Courses are available at VERY competitive prices and are delivered totally online. They are nationally accredited and have the backup and support of OCA's in-house educational support staff who are dedicated to helping each and every OCA student to successfully completing his or her course.
For more details and pricing please call OCA on 1300 297 459.