Driving Schools Perth
Expert Driver Training in Late Model Air Conditioned DUAL Control Cars With Qualified Certificate III Driving Instructors

Professional Driving Academy stands out amongst Perth Driving Schools for our ability to teach Learner Drivers not only the basics they require to obtain their drivers licence, but also the finer points of driving which many drivers take years to learn.
Many Perth Driving Schools are simply focused on providing their students with just enough knowledge and skills to pass their practical driving test. PDA use the short time we have with each student to impart driving skills and safety habits which will stay with the student for his or her entire driving career. Teaching a person to become a safe courteous driver is our way of contributing to the overall road safety of our state and country.
Our male and female  instructors are WA accredited Certificate III Driving Instructors with over 20 years experience. The pass rates for our students is exceptionally high and we attribute this to the level of Driver Training we impart on each and every student.
RAC Keys2Drive Approved Instructors
Dual Control Late Model Cars
Manual & Automatic Air Conditioned Cars
If you already have a drivers licence from another country we can facilitate an Overseas Licence Transfer. This may require a theory test, practical onroad assessment and an eyesight test.
The Western Australia Government Dept of Transport has some very useful information and activities on their website which will help Learner Drivers prepare for their theory test. Links to these are:
Our Driving Lesson Fees are very competitive and we also offer a Discount for Students.
We operate South of the river in all Perth metro suburbs.
For all enquiries and bookings you may contact us on (08) 9310 5945 or on (0410) 680 037. You may also opt to use our online inquiry form and have us contact you.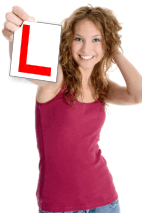 Driving Schools Perth