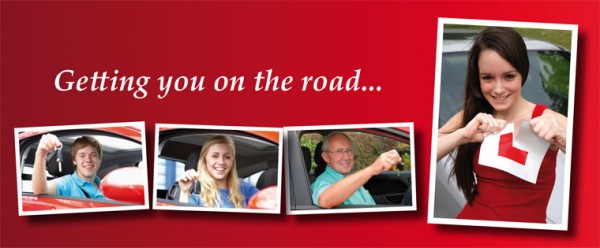 Driving School Parramatta
Parramatta, Chester Hill, Liverpool, Merrylands, Lidcombe, Villawood, Silverwater, Fairfield, Smithfield, Guildford, Granville, Greystanes, Blacktown, Bankstown, Concord

Tashman Driving School is based in Parramatta and services Chester Hill, Liverpool, Merrylands, Lidcombe, Villawood, Silverwater, Fairfield, Smithfield, Guildford, Granville, Greystanes, Blacktown, Bankstown, Concord and all suburbs of metropolitan Sydney.  They provide friendly, professional driving lessons at very reasonable rates and have done so for over 15 years.
Getting your driving licence can seem scary and difficult but Tashman Driving School Parramatta are experts when it comes to teaching nervous drivers.  Sydney has some of the busiest roads in Australia and Tashman Driving School Parramatta will help you to become a safe and confident driver, able to navigate even in the busiest traffic.
All driving lessons are individually tailored to suit your driving skills and experience and all lessons are conducted at a pace to suit each driver so you won't feel rushed.
At Tashman Driving School, all ages are catered for including those seniors over 85 who are required to sit a driving test every second year.  They will ascertain your driving skills, taking particular note of any bad habits that may have been picked up over many years of driving and will recommend whatever is necessary in order for you to pass your test.
If you are from overseas and need an Australian licence Tashman Driving School Parramatta can help by promoting the necessary driving skills and road rules in order for you to pass the test.
When you are ready to go for your driving test, Tashman Driving School recommend a driving lesson beforehand in the driving school car and to also hire the car for the RTA driving test.  You'll feel more relaxed and confident having had a lesson immediately before the test.
Instructors are available 7 days per week, 365 days per year from 6am to 10pm so they are sure to have a time to suit you.
To book your driving lessons contact Tashman Driving School on (02) 9723 3444 or (0410) 633 006.
Driving School

Parramatta, Chester Hill, Liverpool, Merrylands, Lidcombe, Villawood, Silverwater, Fairfield, Smithfield, Guildford, Granville, Greystanes, Blacktown, Bankstown, Concord