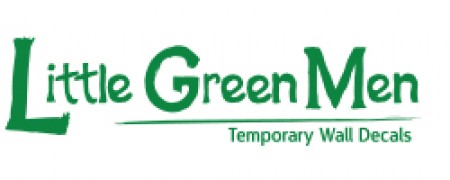 Wall Decals & Wall Stickers
Made from durable matte vinyl film the range of Wall Decals and Wall Stickers from Australian company Little Green Men is designed to suite virtually any kids room or nursery.
Easy to apply and remove the Little Green Men range come in a host of themes and colours. The fully secure online shop give online customers the peace of mind of shopping safely and securely knowing that their personal details are safe and their order will be promptly delivered to any Australian postcode.
The Little Green Men range of Wall Decals and Wall Stickers includes:
Click on any of the above links to visit the Little Green Men website and browse through one of Australia's most comprehensive wall decal and wall sticker shops.