Description
Now In Stock For Immediate Delivery
Five x 5 Disk Packs of Rat & Mouse Control Discs For The Home, 25 Discs In Total. Free Delivery Australia Wide, $99.55 (incl gst).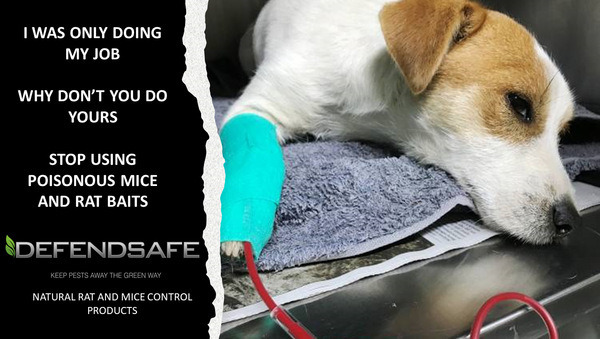 MADE IN AUSTRALIA DefendSafe™ Rodent Control Discs (or RCDs for short) are a non-poisonous – biodegradable – natural, weatherproof, temperature resistant RAT & MOUSE control product that does not harm non target species such as birds, lizards, or marine life, and are safe to use around pets.
Conventional rat baits are very dangerous and potentially deadly to other non-target animals and pets.
DefendSafe™ Rodent Control Discs ARE NOT!!!!
Each DefendSafe™ Rodent Control Disc will control up to 40 mice and 6 rats depending upon the rodents feeding uptake. That means each DefendSafe™ Rodent Control 5 x disc barrel has the potential to control up to 200 mice and 30 rats, and unlike other rat and mice baits, is 100% safe to use around children, pets, and waterways. That means that your 25 DefendSafe™ Rodent Control Discs will eliminate up to 1,000 mice and 150 rats from your home, that works out at 10 cents per mouse and 67 cents per rat.
Now there's a SAFE way to control RATS & MICE which is clean, green, humane and safe. The DefendSafe™'s Rodent Control Disc way.
Help reduce the use of UNSAFE rat and mouse poisons in our environment by helping to protect non-target wildlife and pets.
ALWAYS READ THE LABEL & FOLLOW APPLICATION & SAFETY INSTRUCTIONS