PeopleKey Biometric Time and Attendance Access Systems
PeopleKey is an Australian based company specialising in the design and manufacture of state-of-the-art Biometric Time and Attendance Access Systems.
Exporting to over 30 countries PeopleKey have gained a reputation for excellence and reliability by providing cost efficient customised Time and Attendance / Access System hardware and software solutions for large and small clients.
Click Here To Watch Our YouTube Video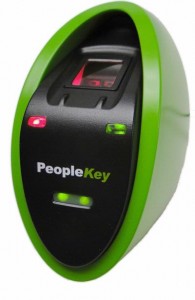 PeopleKey's highly trained staff of technicians and software engineers ensures a high level of support and backup for every biometric time and attendance / access system they install.
Biometrics Products and Software
PeopleKey products are manufactured to the highest standard using cutting edge components to build robust secure biometric hardware. Their software packages are designed to be user friendly and totally customisable to your requirements.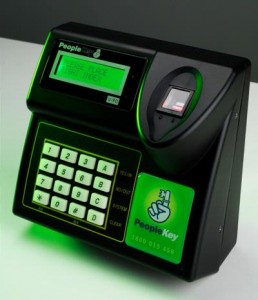 With thousands of clients in Australia and around the globe including small businesses, factories, financial institutions, schools, universities, government departments, gaming venues, security facilities, hospitals and medical clinics PeopleKey have a proven track record in biometric time and attendance / access systems par-excellence.
For an obligation free consultation contact PeopleKey online via their handy online contact form or call 1800 015 458 within Australia.