Roofing & Roof Repairs Brisbane
Brisbane – Ipswich – Redcliffe

Colorbond
Metal Roofing
Re-Roofing
Roof Repairs
Guttering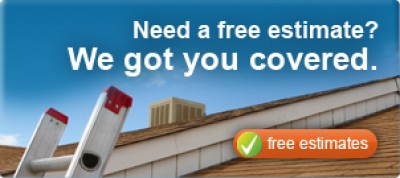 Residential Roofing Solutions Roofing and Roof Repairs Brisbane are S/E Queensland's leading roofing, guttering and re-roofing experts. With over 80 years of roofing experience in domestic roofing and repairs they can be relied on to deliver the right roofing and guttering solution at the right price.
Roofing and Roof Repairs Brisbane Services Include:
Colorbond Roofing

Metal Roofing Repairs

New Roofs
Fibro & Asbestos Roof Conversions
Tile Roof Repair

Guttering & Down Pipes

Roof Maintenance

Residential Roofing Solutions are dedicated to providing not only the BEST roofing and guttering in Queensland, they are also setting new standards for customer service in an industry which has been plagued by unscrupulous "fly-by-night" roofing companies which have damaged the reputation of the industry. Their fully qualified tradsmen and always adhere to the relevant building codes and safety requirements.
Of all the states in Australia Queensland, and especially coastal Queensland climate is the harshest on Roofing. Hot weather and sea breezes while pleasant, take a toll on Metal and Tile Roofs alike. In fact it's almost certain that if your roof and is over 10 years old some level of re-roofing or repair is probably due. But how would the average person know if a repair is needed and if so how much will it cost.
Roofing and Roof Repairs Brisbane offer you a FREE Roof & Gutter Quote prepared by one of our licensed tradesmen. We will come to your property, climb up onto your roof and prepare a roof / gutter quote at absolutely no charge or obligation to you. If you are a builder or renovator then simply send us your plans and we will prepare an off-the-plan quote for you within 7 days.
Contact Us online or call  1300 79 77 55.

Our Roofing work comes with a 10 year guarantee and is Cyclone rated as per Australian Standards.
Service Area Includes:
Brisbane, Ipswich and Redcliffe
Roofing & Roof Repairs Brisbane
Brisbane – Ipswich – Redcliffe

Colorbond
Metal Roofing
Roof Restoration
Roof Repairs