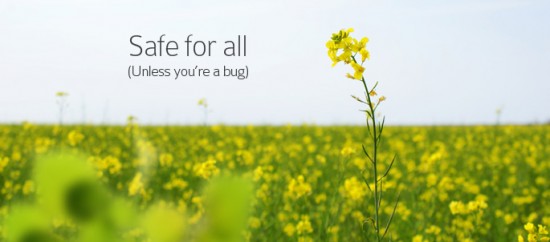 Pest & Weed Control Melbourne
Noxious Weeds, Spiders, Cockroaches, Ants, Moths, Silverfish, Birds, Rats, Mice, Bed Bugs, Fleas, Flies, Mosquitoes, Bees & Wasps
Residential & Commercial Pest Control Melbourne

Pest & Weed Control Melbourne is a family owned and operated business providing a comprehensive and affordable Pest & Weed eradication service to the greater Melbourne area.
Using only the safest 100% approved environmentally friendly products, Pest & Weed Control Melbourne are industry leaders in non-harmful Pest & Weed treatments in homes, offices, shops, restaurants, schools, small and large acreages.
Pest Control Services Target:
Spiders, Cockroaches, Ants, Moths, Silverfish, Birds, Rats, Mice, Bed Bugs, Fleas, Flies, Mosquitoes, Bees & Wasps.
Weed Control Services Target:
African Daisy, African Lovegrass, Alligator Weed, Amsinckia, Angled Onion, Artichoke Thistle, Bathurst Burr, Blackberry, Black Knapweed, Bluebell Creeper, Blue Canary-Grass, Boneseed, Bitou Bush, Branch Boomrape, Bridal Creeper, Camelthorn, Cape Broom, Montpellier Broom, Cape Ivy, Chilean Needle Grass, Dolichos Pea, English Ivy, Gorse, Furze, Great Mullein, Hardheads, Russian Knapweed, Hawkweeds Hemlock, Horehound, Horsetails, Italian Buckthorn, Ivy-Leaf Sida, Karoo Thorn, Giraffe Thorn, Knotweed, Lagarosiphon, Lobed Needle Grass, Marijuana, Mesquite, Mexican Feather Grass, Myrte-Leaf, Milkwort, Nodding, Thistle, Onion Grass, Romulea Rosea, Parthenium Weed Paterson's Curse Perennial, Ragweed Poverty Weed Prickly Pear, Ragwort, Salvinia, Safron Thistle, Scotch Thistle, Serrated Tussock, Slender Thistles, South African Weed Orchid, Spanish Heath, St John's Wort, Sweet Briar, Tangled Hypericum, Texas Needle Grass, Water Hyacinth Wild Garlic & Wild Watsonia.
For an obligation FREE QUOTE call (03) 9740 0841 or (0417) 036 116. You may also use the handy online contact form.