Deep Sea Fishing & Fishing Charters
Fishing Charters Sydney

Reef Fishing, Charter Boat, Fishing Trip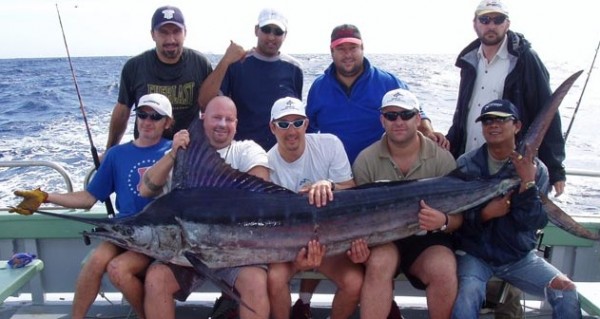 Bravo Deep Sea Fishing & Fishing Charters are well known and respected by many serious and recreational anglers in Sydney and around the world.
Based in Cronulla, Bravo Deep Sea Fishing & Fishing Charters have guided Australian and international anglers to no less than 14 world records and many NSW and national club records.
With the aid of an expert crew and two fully equipped ocean going fishing boats, Zelda Faith II and Wollomai Bravo Deep Sea Fishing & Fishing Charters provide a safe comprehensive fishing charter service in the rich fishing grounds off the coast of Sydney and Port Hacking.
When you book a charter with Bravo all you need bring is yourself, food and drink. Everything else including appropriate bait and tackle is part of the very affordable fishing charter packages offered by Bravo. You are of course welcome to bring your own tackle if you so desire.
Fishing Charters Include:
Fishing the reefs off Sydney is something not many anglers get to do. Bravo know the best spots to land fish like Snapper, Morwong, Trevelly, Perch, Wrasse and Flathead. These trips are limited to groups of 7 to 30 anglers at a time and are a proven favourite for many work, social, club and pub fishing clubs.
Available only in the winter months in very deep water (450 metres +) Bravo will take you to some of the world's best Blue Eyed Cod, Bass Cod, Gemfish, Frost Fish, Imperator and Giant Boar Fish fishing grounds. Bravo provide specialised tackle for this type of fishing and it's not unusual to hook a prize Yellowfin Tuna or the occasional Marlin. These charters are strictly for groups of 14 to 16 anglers per trip.
The waters off Sydney are happy hunting grounds for some of the world's most exciting fish. Kingfish, Striped Tuna, Bonito, Mahi Mahi, Shark Mackerel and Mackerel Tuna call Sydney waters home and Bravo Deep Sea Fishing & Fishing Charters make it their business to know where these fish live. Group minimum of 7 anglers applies to sport fishing trips.
Bravo Fishing Charters depart from Cronulla Public Wharf behind the railway station. All enquiries should be directed to Captain John Paton on (02) 9888 9494 or (0428) 297 513. You may also use Bravo's online contact form.
Deep Sea Fishing Sydney

Reef Fishing, Charter Boat, Fishing Trip