Wedding Planners & Event Coordinators Sydney
Weddings, Engagements, Birthdays, Christenings, Special Events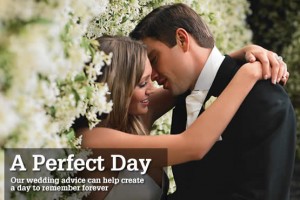 For over 10 years Jennifer Michael Wedding Planners & Event Coordinator Sydney have helped make Weddings, Engagements, Birthdays, Christenings and many other special events a day or night to remember.
Jennifer's meticulous planning and coordination skills coupled with her ability to easily communicate with her clients have made Jennifer Michael Wedding Planners & Event Coordinators highly sought after by couples who want their wedding to be as enjoyable and stress free as possible. There are also many bands and entertainers available.
Services Include:
Wedding Planners
It may surprise you to know that the average Sydney Wedding takes up to 250 hours worth of planning. There are a multitude of variables which all have to be accounted for before the big day. Some of these are major, eg.. (venue, cars, fashion, restaurants, catering, photography, seating arrangements etc) while others are not quite as important but absolutely necessary nevertheless.
Depending on how much of the planning you want to take on yourself, Jennifer may be retained to plan the entire wedding or part of the wedding depending on your requirements. You may even retain Jennifer to just coordinate the wedding day itself.
Engagements
Your engagement party can vary from an intimate gathering of close friends and relatives to a spectacular party at a top venue. Regardless of what you have in mind an engagement party is an important event in your life and will require planning and coordination to ensure it folds out exactly the way you want it.
Jennifer Michael can help you plan the perfect engagement party based on your budget and requirements.
Birthday Party
Whether you are planning a 1st birthday, an 21st or a 90th, if it's one of those very special birthdays and you want to make it the best ever, call Jennifer. Her experience and wealth of ideas can transform your birthday party from so-so to sensational.
Christenings
Christenings are for the most part a family affair however Christening parties and celebrations can be reasonably involved especially for large families. Jennifer Michael Wedding Planners & Event Coordinator Sydney have planned many Christenings big and small both in private homes and much larger venues. If you are planning a Christening party contact Jennifer and discuss the services she can offer.
Special Events
Whether you are planning a fundraiser, corporate event, promotional evening or even a fashion show, there are many things to take into consideration and proper planning and coordination is absolutely vital to the success of the event.
Jennifer Michael Wedding Planners & Event Coordinator are highly experienced event coordinators and are often the difference between a average event and an unforgettable one.
For more details and an obligation free consultation contact Jennifer on (0404) 046 919.