Pergolas, French Doors & Timber Decking
Adelaide, Blackwood, Clovelly Park, Mitchell Park, Bedford Park, Bellevue Heights, Craigburn Farm, Eden Hills, Hawthorndene, Craigburn Farm, Darlington, Sturt, Oaklands Park, Flagstaff Hill, Coromandel Valley & Woodlea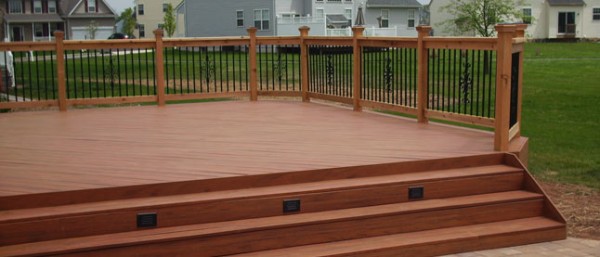 With over 20 years experience building Pergolas, French Doors & Timber Decking in the Adelaide, Blackwood, Clovelly Park, Mitchell Park, Bedford Park, Bellevue Heights, Craigburn Farm, Eden Hills, Hawthorndene, Craigburn Farm, Darlington, Sturt, Oaklands Park, Flagstaff Hill, Coromandel Valley, Woodlea areas,  Jason Nagel from Garden Karma can look after all your carpentry requirements.
No matter what you need from Timber Decking to Pergolas, from Bifold Doors to French Doors and Fences to Gates, Jason will gladly help you see your dreams become reality.
Outdoor living is a big part of the Australian way of life and what could be more relaxing than walking out onto your newly built deck to enjoy your own piece of paradise.  Open up to the deck with Bifold Doors and you have that resort style feel without leaving home.
Want the full Bali holiday resort feeling in your own backyard?  Jason can provide all you need from the decking & Bali hut through to statues to complete your Bali paradise theme.
Jason is fully insured so you have peace of mind when it comes to ensuring that all work is finished with acute attention to detail and built to specification.  All work carries a 5 year guarantee and customer satisfaction is a priority with Jason.  Only the best materials are used to ensure longevity of the structure and doors.
Being a family run business, you can rest assured that you will be dealing with the one person from start to finish and after sales service is all part of the Garden Karma experience.
Garden Karma can provide the following supply and installation of the following:
•    Timber Decking
•    Pergolas
•    French Doors
•    Bifold Doors & Windows
•    Bali Huts
•    Bali Gazebos
•    Tropical Pavilions
•    Arbours
Feel free to contact Jason on (0421) 753 287 for a free quote and consultation.
Pergolas, French Doors & Timber Decking
Adelaide, Blackwood, Clovelly Park, Mitchell Park, Bedford Park, Bellevue Heights, Craigburn Farm, Eden Hills, Hawthorndene, Craigburn Farm, Darlington, Sturt, Oaklands Park, Flagstaff Hill, Coromandel Valley & Woodlea