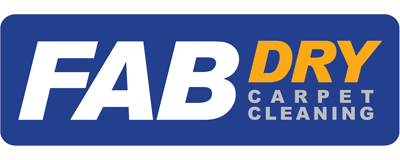 Carpet Cleaners Melbourne
Carpet & Rug Cleaners, Upholstery, Tile & Grout, Mattress Cleaning, Drapes & Curtains, Leather, Car & Boat Interiors, Deodorising & Sanitizing Melbourne Metro all Suburbs

Fab Dry Carpet Cleaning are one of the best known Carpet Cleaners in Melbourne.
Established in 1998 Fab Dry Carpet Cleaners Melbourne are a family owned and operated business using only their own permanent fully trained and accredited staff.
With highly competitive prices and a customer service record second to none the Fab Dry Carpet Cleaners Melbourne team are dedicated to providing the absolute best Carpet Cleaning service possible. They use the latest technologically advanced machinery and solutions ensuring that your carpet is not only cleaned properly but does not contain any nasty cleaning chemical residues which can harm children and pets.
Fab Dry Carpet Cleaners Melbourne have developed their own unique cleaning process which not only restores the softness and colour of your carpet but also has it dry enough to walk on within 30 minutes. This process also rids the carpet of those harmful cleaning chemical residues which also contribute to the resoiling of carpet.
Fab Dry Carpet Cleaners Melbourne Services Include:
Carpet & Rug Cleaning
Hallway Runners
Office & Commercial Carpet Cleaners
Leather and Upholstery
Tile & Grout Cleaning
Mattress Cleaners
Drapes & Curtains
Car & Boat Interiors
Emergency Flood Damage Control
If your home, office or shop suffers water inundation due to heavy rain, flooding or a burst pipe Fab Dry Carpet Cleaners Melbourne have the appropriate water extraction and drying equipment to restore your carpets & rugs before serious water damage, mould and mildew set in. Their seven day a week twenty four hour emergency service (0433 165 296) is geared up to attend your premises anywhere in the Melbourne metro area and commence their damage control and restoration service.
For more information or a FREE QUOTE contact Fab Dry on (03) 9527 9117.
Carpet & Rug Cleaners, Upholstery, Tile & Grout, Mattress Cleaning, Drapes & Curtains, Leather, Car & Boat Interiors, Deodorising & Sanitizing Melbourne Metro all Suburbs.