Lithgow Builders
New Homes, House Land Packages, Knockdown Rebuild
C & S Duncan Lithgow Builders offer you the full range of award winning house designs from Hotondo Homes throughout Lithgow and surrounding areas.
Whether you are searching for a House Land Package, have your own block or a Knockdown Rebuild, C & S Duncan have over 90 FLEXIBLE house designs to choose from, OR for just $900 they transform your own ideas into a custom home design.
Sloping Block? Narrow Block? Difficult Block? NO WORRIES. Just call C & S Duncan on 4751 5222 or go to their Blue Mountains Showroom at 7-9 Georges Cresent Faulconbridge and speak to their experienced staff. The showroom is open Monday to Saturday but if you can't make it in to see them they will happily come to you.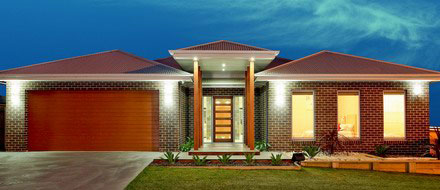 Free SITE APPRAISALS are also available so that you will KNOW if the design you want will fit on your block. This FREE SERVICE can save you thousands of $$$$$ by ensuring you don't buy a block of land which isn't suitable for the home you want.
If you want a new house but don't want to move then talk to C & S Duncan about their KNOCKDOWN – REBUILD service. That way you get the new home of your dreams and stay in the street you love.
Click HERE to see our current House and Land Packages on Facebook.