Blue Mountains Builders
Hotondo Homes New Home Builder Blue Mountains – House and Land Packages – Knockdown Rebuild – Sloping Block House Designs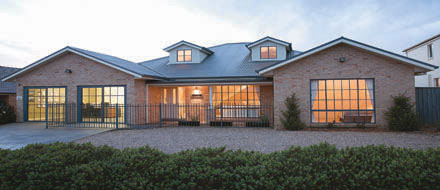 C & S Duncan are your local Blue Mountains Builders representing Hotondo Homes throughout the beautiful Blue Mountains.
Our Faulconbridge offices at 7-9 St Georges Cresent are open Monday to Saturday and staffed by our expert building, design and sales staff with a combined experience of over 50 years.
As your local Hotondo Homes representatives we give you access to over 90 modern and fully flexible new home designs. We are also well known and respected throughout the Blue Mountains for building on difficult and sloping blocks.
The Blue Mountains is one of Australia's most beautiful and most sought after regions with a history going back to the first fleet. As one of the Blue Mountains most respected and experienced new home builders we can give you the benefit of our local knowledge and experience when you are deciding to build a new home.
Hotondo Homes also have House and Land Packages throughout the Blue Mountains some of which represent the absolute best value for new home buyers. Just call us on (02) 4751 5222 or come in and see us for more details.
If you already love where you live and just want to build a modern new home at your current address come and talk to us about our complete Knockdown Rebuild service.
Click HERE to contact us online or call us on (02) 4751 5222.
Hotondo Homes New Home Builder Blue Mountains – House and Land Packages – Knockdown Rebuild – Sloping Block House Designs