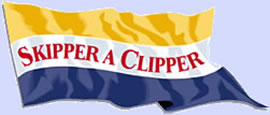 Yacht Charter & Boat Hire
Pittwater & Hawkesbury River Sydney
Yacht Charter & Boat Hire, Sailing & Power Boat School, Boat Sales & Syndicate Investment (02) 9979 6188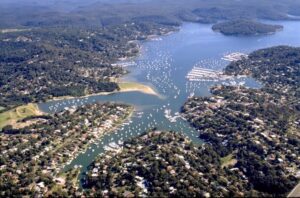 Skipper A Clipper Yacht Charter & Boat Hire Pittwater & Hawkesbury River are one of Sydney's most established and respected boat charter / hire businesses.
With a fleet of Yachts and Power Boats to cater for individuals, families, small and large groups you can be cruising the beautiful waterways of Pittwater, Sydney and the Hawkesbury River as a skipper or laid back and let one of our experienced skippers do the sailing for you.
Skipper A Clipper Yacht Charter & Boat Hire also run a Sailing School & Power Boat School for those who wish to learn the finer points of boating.
Below you will find our range of Yachts & Power Boats charter / hire rates & prices.
There is also the opportunity for those who wish to invest in a boat to join a syndicate with 4 others and become a boat owner without all the responsibility for the care and maintenance of the boat. This is probably the most cost efficient method for boat ownership with costs being shared between 5 owners instead of one. Your boat will be moored , cleaned, maintained and serviced by Skipper A Clipper so all you have to do is walk on and walk off.
Yacht Charter & Boat Hire Fleet
A 40 foot catamaran family cruiser with capacity for 12 passengers and sleeping quarters for 7.
42 footer with sleeping capacity for 7.
A 42 foot yacht with sleeping quarters for 8.
34 footer with 3 double cabins and an 8 passenger capacity.
32 foot yacht with sleeping for 6.
34 footer with sleeping for 6.
29 footer with capacity for 6 passengers.
39 foot yacht with 3 double cabins.
33 foot catamaran with sleeping facilities for 10.
22 foot motor boat with capacity for 8 passengers.
Luxury accommodation for 10 people.
For all enquires, bookings and investment information contact Skipper A Clipper on (02) 9979 6188 or see them at Gibson Marina 1710 Pittwater Road Bayview NSW.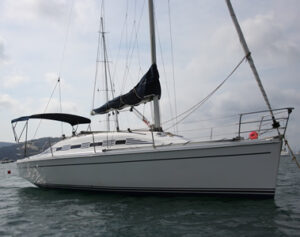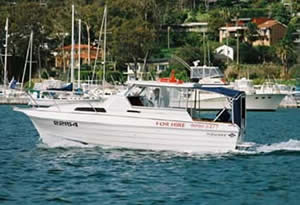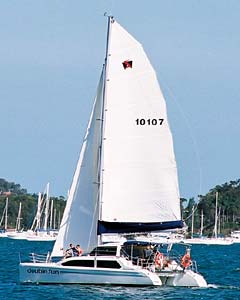 Yacht Charter & Boat Hire
Pittwater & Hawkesbury River Sydney
Yacht Charter & Boat Hire, Sailing & Power Boat School, Boat Sales & Syndicate Investment (02) 9979 6188