Budget Priced Backpacker Hostel Accommodation Sydney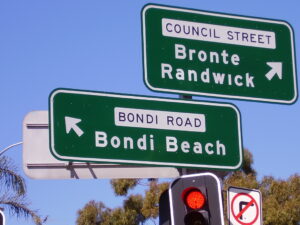 City Resort Hotel Backpacker Accommodation Sydney is located in Sydney's social heart at 103-105 Palmer Street Woolloomooloo.
Popular with Backpackers and travelers from all corners of the globe City Resort Hotel Backpacker Accommodation Sydney offers budget priced, clean, comfortable accommodation at VERY affordable prices.
With a total of 40 rooms ranging from a single room, double room, 3/4/6 bed dorm and huge family room City Resort Hotel Backpacker Accommodation Sydney caters for everyone. Every room has its own TV and fridge.
Backpacker Facilities Include:
Internet Room
Common Room
Common Bathrooms
Common Kitchens
Dining Room
The City Resort Hotel Backpacker Accommodation staff are very customer focused and their knowledge of Sydney is impeccable. Regardless of your enquiry they either have the answer on-hand or know exactly where to find it.
Phone number +61 2 9357 3333.
Our Guests Have Includes Backpackers From:
Clipperton Island, San Marino, Tonga, Benin, Bahamas, Guam, Costa Rica, Dhekelia, Solomon Islands, Hong Kong, Somalia, American Samoa, Vietnam, Cyprus, Egypt, Marshall Islands, Malaysia, Cuba, Seychelles, China, Martinique, Vanuatu, Western Sahara, Zimbabwe, Bolivia, Virgin Islands, Algeria, Chile, Paraguay, Gabon, French Guiana, Mauritania, Brazil, Qatar, Jersey, Uganda, Comoros, Anguilla, Falkland Islands (Islas Malvinas), Cote d'Ivoire, Haiti, Uruguay, Hungary, Trinidad and Tobago, Finland, Montserrat, Barbados, Yemen, Bosnia and Herzegovina, Paracel Islands, Saint Vincent and the Grenadines, Reunion, Cambodia, Latvia, Isle of Man, Luxembourg, Burkina Faso, Grenada, Jamaica, Zambia, Tuvalu, Coral Sea Islands, Cocos (Keeling) Islands, Angola, Timor-Leste, Namibia, Bhutan, Bulgaria, Europa Island, Nigeria, Ireland, Australia, Libya, Burma, Romania, Ashmore and Cartier Islands, Tajikistan, Mozambique, Chad, Antigua, Barbuda, Samoa, Saint Pierre and Miquelon, Iraq, Israel, United Kingdom, Glorioso Islands, Faroe Islands, Laos, Ukraine, Taiwan, Christmas Island, Sao Tome and Principe, Bouvet Island, Croatia, Oman, Slovenia, Botswana, Macau, Akrotiri, Tunisia, Sierra Leone, Albania, Pakistan, South Georgia and the South Sandwich Islands, Wake Island, Portugal, Kenya, Kuwait, Nicaragua, Micronesia, Navassa Island, Togo, Niue, Liechtenstein, Svalbard, Guadeloupe, South Africa, Saudi Arabia, Guinea-Bissau, Guinea, Lebanon, Belize, West Bank, Iran, Lithuania, Mauritius, Central African Republic, Denmark, Cameroon, Nauru, United Arab Emirates, Mexico, Peru, Papua New Guinea, Germany, Venezuela, Morocco, Norfolk Island, Andorra, Malta, Sri Lanka, Greenland, Sudan, Russia, Poland, Juan de Nova Island, Netherlands, Guernsey, British Indian Ocean Territory, Jordan, Ecuador, Equatorial Guinea, Monaco, Turks and Caicos Islands, Belarus,Iceland, French Polynesia, Northern Mariana Islands, Korea, South,Mali, Eritrea, Czech Republic, Congo, Democratic Republic of the,Jan Mayen, New Caledonia, Wallis and Futuna,Heard Island and McDonald Islands, Malawi, Rwanda, Burundi,Bermuda, Bassas da India, Tokelau, Kiribati, Pitcairn Islands, Gibraltar, Saint Helena, Armenia, Kyrgyzstan, Austria, United States, Fiji, Maldives, Guyana, Dominican Republic, France, Greece, Afghanistan, Spratly Islands, Norway, Mongolia, Spain, Belgium, Niger, Dominica, Serbia and Montenegro, Saint Lucia, India, Italy, Indonesia, Djibouti, Swaziland, Cook Islands, Puerto Rico,Netherlands Antilles, Congo, Thailand, Kazakhstan, Singapore, El Salvador, Tanzania, Estonia, British Virgin Islands, Mayotte, Saint Kitts and Nevis, Canada, Azerbaijan, Colombia, Madagascar, Bahrain, Philippines, Cape Verde, Turkmenistan, North Korea, Guatemala, Ghana, Brunei, Slovakia, Switzerland, Turkey, Uzbekistan, Japan, Georgia, Lesotho, Honduras, Bangladesh, Sweden, Aruba, Ethiopia, Gambia, The,Palau,Moldova, Syria,New Zealand, Argentina, Liberia, Suriname, Macedonia, Nepal, Cayman Islands, Gaza Strip, Senegal, Panama, Tromelin Island.